I love buying new things,  if I could be a personal shopper it would be my favorite job in the world.
I'm always in touch with the latest products and news online and on magazines, always checking whats improving in the market, I currently work in a digital agency and this has helped me see so much in the advertising world when buying products, and determine the quality product.  The are several branding agencies that work in doing effective and real marketing campaigns and other who just talk and brand something to sell when it is a really bad service or product, but if you really want to promote a good product or service you should get marketing services as The Indexer to really help you with this.  So now that I know more of how it works I love to check the advertisement and follow it to go shopping or just go to the stores and find out more about the products while I relate them to their current market campaign.
Whenever I'm visiting the department store de Bijenkorf in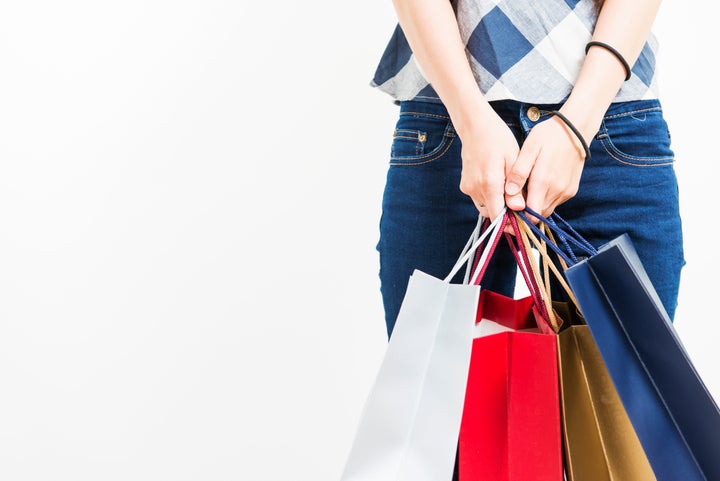 Amsterdam, it's pretty easy to locate me. I'm either trying out new stuff at the Kiehl's stand or drooling over Céline bags in their bag department. Seriously, they sell the best bags.
But yesterday's visit made me think about how blogs influence our shopping habits and how we always want more. Even though I already own two of my dream bags I couldn't help but look around for the next possible purchase. I'm lucky that I can afford the occasional splurge now, but I still remember looking up to several blogs as a student. Seeing girls my own age, or maybe a few years younger even, spending thousands of dollars on designer handbags and buying new items every week, I wanted that too. But being a student and paying for everything yourself (housing, insurance, tuition, food etc.) by working in a supermarket, leaves little money for designer goods or clothes and accessories in general. Nevertheless, it's really easy to get carried away with wanting all of the items posted on your favorite blogs.
Now that I have an actual grown-up job (I thought that would never happen after 11 years of studying), it's great that I'm able to treat myself every once in a while. However, I do realize that posting expensive items on the internet on a regular basis may give the impression that I can afford it all. But trust me, I can't. Buying luxury items is all a matter of prioritization. My salary is pretty average (but I really love my job so it's all good) and then there's the monthly bills of course. I live in a rented house with my boyfriend and we split everything 50/50. Bills get paid first and we have a monthly budget for groceries etc. The rest is ours to spend. Most of my money that's left over goes into my savings account though, so I always have something to fall back on in case of emergencies or when I want to buy something expensive from my 5 piece French wardrobe list.
Speaking of the 5 piece French wardrobe, a little while ago I promised to post a list of my five must-have pieces that I'm planning to buy this season. Well, you know what, so far that list contains 0 items. I started one with a couple of things I liked (not loved) and a few really expensive things. You see, I have my eyes on a gorgeous Acne leather jacket and the Saint Laurent Lulu bag, but something is holding me back. I'm not yet convinced that they're both timeless pieces that I can wear for a couple of years and I would hate to find out that I'm over them in 6 months. When I bought my Balenciaga bag, I knew I would love it forever. I bought one of it's first knockoffs right after I saw it on Mary-Kate and Ashley Olsen in 2005 and was still madly in love with the design 7 years later. But these… what if I just caught the fashionblogger-bug and want them because I've seen them so often on other blogs and instagrams?
I really dislike the fact that I am not always indifferent to fashion blogs and the way they portray a perfect lifestyle filled with gorgeous expensive things. Let's face it, nowadays some of these (full-time) top bloggers need to make a living and their blogs aren't so different from commercial advertising. It's hard not to get sucked in. I mean, would that pair of Acne Pop jeans or my Isabel Marant coat be hanging in my closet if blogs didn't exist. Who knows. I probably wouldn't have even known they existed. So to make sure I'm not making a huge mistake, I'm going to put that leather jacket and Saint Laurent bag on my wish list for a while and we'll see how I feel about them in a couple of months.
So tell me, do fashion blogs have an influence on your shopping habits? And if you own a blog, do you ever feel pressured into buying new things in order to create posts and keep your readers interested?